SafeandVaultStore.com
101 N University Road
Spokane Valley, WA 99206
United States (US)
Safe & Vault Store has been the Safe Place for the hospitality industry, businesses nationwide and even all over the world. Safe & Vault Store represents over sixty years of being the go-to place for hotels & businesses looking for safes. Built on the understanding that different companies have different requirements for safety, the wide selection of safes we carry caters to the needs of all our clients. We know that protecting your client's valuables is very important to you. Due to our close connection and long-standing history with our safe manufacturers, the prices we can offer are some of the best you will find. This pricing allows us to offer you the best in safe technology at a reasonable cost. You don't have to worry if you go through our online section and cannot find what you are looking for. Safe & Vault Store can build a safe made specifically to fit your needs. By providing a solution that you can trust and build to your particular needs, you can be sure that what you're receiving is of the highest quality. We have built our business and reputation on the idea that our clients deserve the best. We have partnered with some of the best safe manufactures in the industry who take pride in the materials and workmanship of the safes we offer our clients.Since 1948, we have been in the business of security, combining helpful, courteous staff with some of the best products in the industry. We aim to provide the best security experience to all our customers. The highest accolade a security company can hope to achieve is that they give their customers the ability to relax, knowing that their cash is secure and their customers valuables are protected. Specialties: Hotel Safes, Safe Deposit Boxes, In-Room Safes, Depository Safes, Burglar & Fire Safes, Cash Dispensing Safes, Smart Safes, High Security Burglar & Sire Safes, Under Counter Safes, Money Trays, and Custom Safes.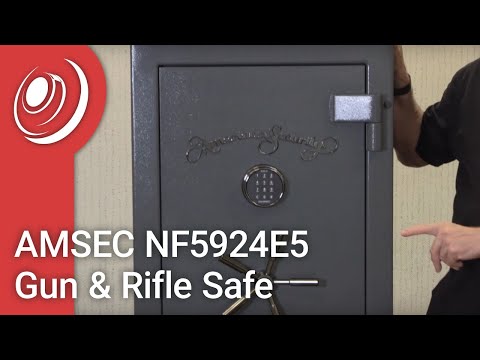 Click here to submit an RFP to all vendors in our directory. To list your company in our directory go to our subscribe page.