AMBA
790 Pickens Industrial Drive
Marietta, GA 30062
United States (US)
In 2004 in Atlanta, Georgia, we founded Amba Products with a clear goal in mind: to make the heated towel rack a must-have item for every bathroom in North America.Overpriced and not widely available, heated towel racks in America could be seen only in the homes of some of the country's elite. While Europeans, and other nations around the world, had been drying and warming their towels on radiators for years, most Americans had no experience with them. In fact, the perception persisted that they were a luxury out of reach for most American families.Amba Products changed this view. We're proud to be one of the first companies in the U.S. to introduce consumers to affordable, stylish heated towel racks made of high-quality stainless steel.And the news spread quickly! Initially supplying a handful of clients with top-grade heated towel racks-we now proudly serve more than 2000 retailers throughout the United States, Canada, Mexico and the Caribbean. If you are a Showroom/Retailer and would like to offer our products, please see our Retailer Information page.Constantly on the lookout for innovative designs, we get our products from all corners of the world. And by partnering with specialized manufacturers, we develop product ranges usually exclusive to Amba. That's why our commercial and residential clients now have so many options to choose from: 150 heated towel rack models and custom heated towel racks from Italy, South Africa or China-all steeped in stylishness and quality.We keep our collections in stock and ship our products directly from Atlanta. What does this mean for our clients? No frustration and waiting for orders to be imported.When it comes to customer service, Amba is unmatched. Call anytime during office hours, and you'll speak to a real person! No call centers for Amba! We see it as our duty to support our clients and to respond swiftly to consumer needs.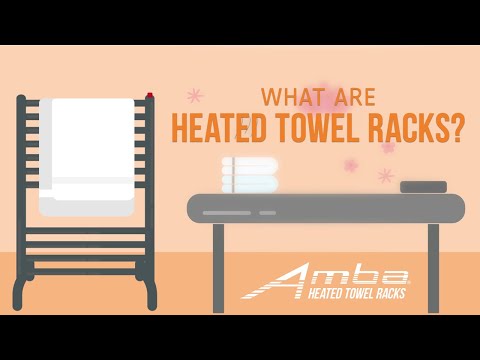 Click here to submit an RFP to all vendors in our directory. To list your company in our directory go to our subscribe page.