Level 3 Construction, Inc.
1230 Keystone Way
Vista, CA 92081
United States (US)
Level 3 Construction, Inc. is known for being a leader in hospitality renovation and construction with a growing presence in fine retail establishments, restaurants, and offices. Our project experience ranges from small interior renovations and tenant improvements to multi-million dollar hotel and restaurant interior and exterior renovations.Level 3 Construction was founded on the single principal of providing excellence in everything we build and in every client relationship we have. Ultimately, it is our clients guests and patrons who experience our quality craftsmanship and added detail toward design improvements. Whether they stay at your hotels or dine in your restaurant, our work impacts the consumers choice. And, we know how important that is to you. This quality, along with best effort engagement delivery, is why we have a host of repeat, loyal customers who turn to us time and time again. Our clients include Marriott, MetWest Terra Casa Madrona Hotel & Spa, IHG, Holiday Inn Express, Starwood, Hilton, and boutique hotels along California coastal communities.Founded in 2006 by President and CEO Ian Mahon, Level 3 Construction, Inc., located in Carlsbad, California, is privately owned and self-performs. We work throughout California and collaborate with developers, third party owners, hotel management companies, investment management companies, architects, and HOAs on renovation and new construction projects.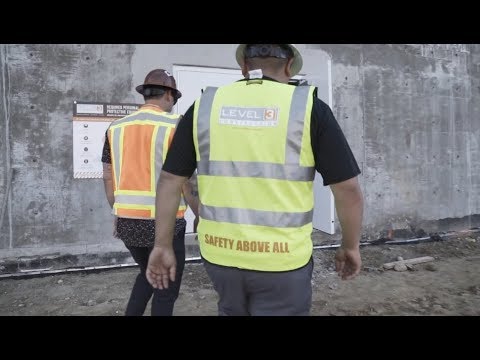 Click here to submit an RFP to all vendors in our directory. To list your company in our directory go to our subscribe page.