CertaPro Painters
5151 N Shadeland Ave
Indianapolis, IN 46226
United States (US)
The CertaPro DifferenceOur Certainty Service System At CertaPro Painters, our reputation is based on Certainty, your Certainty of a job well done. We focus on the details of every project, interior and exterior - and we focus on you, our client.We recognize that painting is not an everyday occurrence for you. There is education and preparation that needs to occur to ensure your project goes smoothly and according to your expectations. We do this through a process of communication and education so we can co-create the best possible painting experience with you. We call this the Certainty Service System.We have a professionally staffed call centerOur professionally staffed call center is available to take your call from 8 a.m. until midnight EST (5 a.m. to 9 p.m. PST). We can review your proposal, answer basic questions about your project, or we can put you through to a person in the field who can. We can take and deliver messages. If you would like an estimate or a color consultation, we can schedule that appointment when you call. If you ever have a problem with your paint job, we are there to listen and get you help.We work from detailed written proposalsThe person who prepared your Proposal is a trained Estimator. They have taken the necessary time to understand your needs and the requirements of your project and they have provided the details to you in a Proposal and a Customer Care Form. Your Proposal and your Customer Care Form are living documents that will be used by the painting crew to ensure your painting project is completed to your satisfaction.Your project is managed by a professionalA Job Site Supervisor will be assigned to oversee your entire project from start to finish. CertaPro will be on-site on your project full time and will work with you daily. They will be using tools developed during thousands of painting projects to make sure your project progresses smoothly. Their role is to communicate with you throughout the job, answer your questions, and address your concerns.We call back after the paint has driedWith our Quality Callback Program, we have every job surveyed by an independent Quality Assurance Team. They will contact you approximately one to three weeks after the project is completed to ensure it was delivered to your satisfaction with regard to both the final results and your overall experience with us. If they call and you are not home, they will leave you a special number to call so you can provide us with your feedback at a time convenient to you.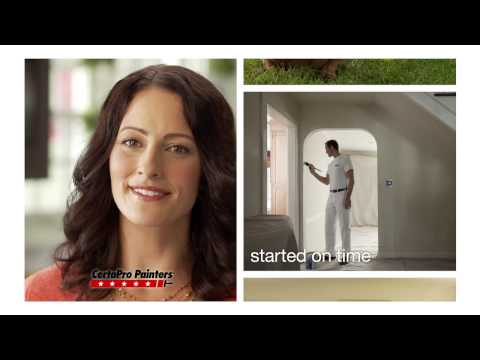 Click here to submit an RFP to all vendors in our directory. To list your company in our directory go to our subscribe page.