Advanced Equipment Corp
2401 W Commonwealth Ave
Fullerton, CA 92833
United States (US)
Advanced Equipment Corporation was established in Bellevue, Washington in 1957 as a Designer, Manufacturer, and Installer of Operable Walls. The company was incorporated in the State of Washington in 1958. Founder, Wesley Dickson, current Chief Executive and principle stockholder, Scott Dickson.The initial product offering consisted of both manual and electric operable walls, with opening heights of up to twenty four feet (7.3m). The panel construction at that time featured stressed-skin laminated wood. Available panel interior material included resin-impregnated honeycomb, fiberglass, and a combination of fiberglass with steel sheet sound barriers.The primary market for Advanced operable walls in the late 1950s was California\'s educational facilities. To have better access to this market, Advanced moved its office and factory to Orange County, California in 1959. A move to a larger manufacturing facility happened in 1965. Our principle offices and main factory remain in Orange County. Over the years, additional facilities have been added. We have a sales and service facility near Seattle, Washington and one in Charlotte, North Carolina.During the 1960\'s and 70\'s, we became very active in the hospitality market, and the convention center business. The activity in these fields, which expose operable walls to continuous severe service led to the development and introduction of the Advanced Alpha® series panel construction. The all welded, all steel construction enables Advanced to offer a Ten Year Limited Warranty for the Alpha® panel, as well as for a number of track systems.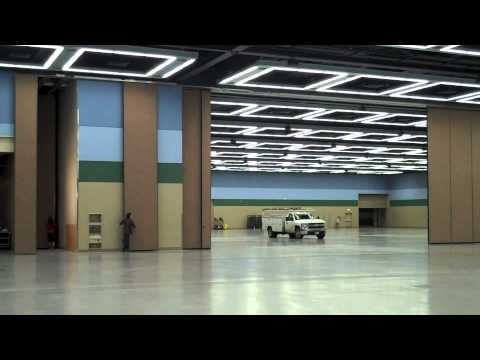 Click here to submit an RFP to all vendors in our directory. To list your company in our directory go to our subscribe page.