Pac-Van
9155 Harrison Park Ct.
Indianapolis, IN 46216
United States (US)
No matter what industry your business is in, Pac-Van is a national leader in providing storage and office space solution. Every day at Pac-Van, we work to take care of our customers' storage and space needs including, but not limited to, providing a guard shack to a local mine, sending conex storage containers to a 'big box' store prior to seasonal retail season, picking up a bulk liquid storage tank from an oil & gas company, finishing modifications for an office/storage ground level office (GLO) to be used on a construction site, delivering a mobile office building to serve as the sales office at a special event at the local golf course, or working on the modular classroom for the local school corporation that needs additional classroom space.Our safe, secure and affordable 14-gauge steel storage containers (also known as an industrial container, shipping container, or connex box) can be customized to include those features and amenities that your team needs. We also offer customized office containers called Ground Level Offices (GLOs) which, similar to our Mobile Offices, provide office space but without the need for steps and skirting. These office containers include hefty security features, installed air conditioning and heat, a wall-mounted j-box for phone/data, and plan tables, desks, and a file cabinet. Should you be needing a shipping container for sale or an office container for lease, our team can help you get what you need.Pac-Van mobile offices can be used as portable field offices on construction sites, as security booths, parking kiosks, ticket offices, first aid trailers, crew quarters or change rooms. We save you time, money and administrative hassles with single source, peace-of-mind supply and service. Furniture, fixtures, steps, ramps, railings, decks, building services and security systems are all things that we can help provide.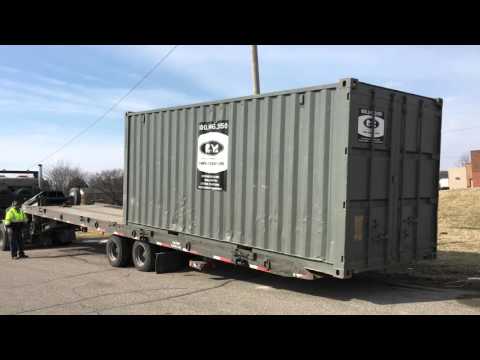 Click here to submit an RFP to all vendors in our directory. To list your company in our directory go to our subscribe page.