Sarandi Manufacturing LLC
3701 Industrial Drive
Broadway, VA 22815
United States (US)
We have a family history of craftsmanship, dedication and commitment. We\'re proud of our legacy and excited about our future.It all started in an abandoned 1200 sq. ft. gas station. The Sarandi family are a multi-generational family of artisans. Inspired by their father\'s passion for quality and craftsmanship, brothers Stan, Paul, and David Sarandi are committed to excellence in all that they do.Today, we operate in a 24,000 sq. ft. facility with state-of-the-art computer-operated machinery to delivery a wide variety of furnishings and cabinetry.We have a \"never compromise\" commitment to our clients and employees. With every project and every challenge, we are committed to delivery quality, beautiful, modular furniture and cabinetry that meets deadlines and exceeds expectations.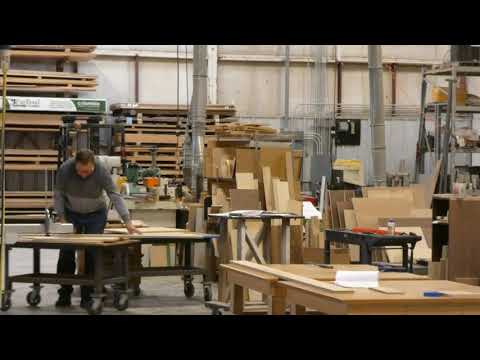 Click here to submit an RFP to all vendors in our directory. To list your company in our directory go to our subscribe page.