Morris-Shea Bridge Company
609 20th Street South
Irondale, AL 35210
United States (US)
Morris-Shea installs deep foundation systems for critical infrastructure projects throughout the United States, the Caribbean and South America. Our team of experienced geotechnical professionals has constructed foundations under many of the world's largest energy, manufacturing and industrial projects. Our family-owned company is well-established as a leader for deep foundation installation in heavy civil, industrial and marine construction markets.We maintain our position at the cutting edge of the U.S. geotechnical industry by engineering significant cost-savings into innovative designs and deep foundation installation techniques. To this end, Morris-Shea controls the installation rights for DeWaal piles across the entire Western Hemisphere. These unique piles provide the same capacity benefits as driven piling without the expense, noise, pollution and vibration associated with pile driving. DeWaal piles are ideal for installation in sensitive wetlands, dense urban areas or occupied industrial facilities.Our construction partners rely on Morris-Shea for the responsiveness and installation accountability required for critical deep foundation projects. This includes instant verification of installed foundation design parameters from our onboard data acquisition system. Accountability also extends to Morris-Shea's industry-leading safety program that reaches from our headquarters and equipment yards to project jobsites throughout North and South America.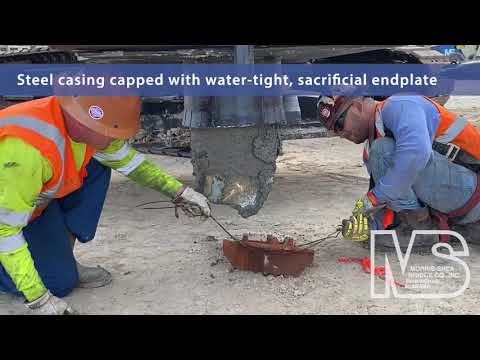 Click here to submit an RFP to all vendors in our directory. To list your company in our directory go to our subscribe page.