Thorburn Associates
2500 Gateway Centre Blvd Suite 800
Morrisville, NC 27560
United States (US)
At Thorburn Associates, we are professionals who work hard to provide quality, innovative designs to our clients. TA is a full service Acoustical (sound isolation, room acoustics, mechanical noise and vibration, environmental), Technology (audiovisual, data/telecom, security), and Lighting Design firm. Founded in 1992 by principals who have consulted on and managed more than 3000 projects, we understand that our client's satisfaction is key to our success. We provide a full range of services which allow the client, architect, or end-user a single point of contact during design and construction. At TA we are both sensologists and technologists: Acoustic and lighting designs affect the senses and how someone feels within a space; Audiovisual, structured cabling, and security designs are technology-oriented and require attention to detail as well as current knowledge of the industry and where it is headed. Our team is approachable and accessible, including our principals who are highly involved with all projects. We think holistically about our projects recommending cost effective, functional, and durable solutions.Thorburn Associates is: Registered as a Historically Underutilized Business and Women Owned Small Business with the State of North Carolina; a Women Owned Business Certified with California Public Utilities Clearinghouse; and certified as a small women owed business with Orange County, FL.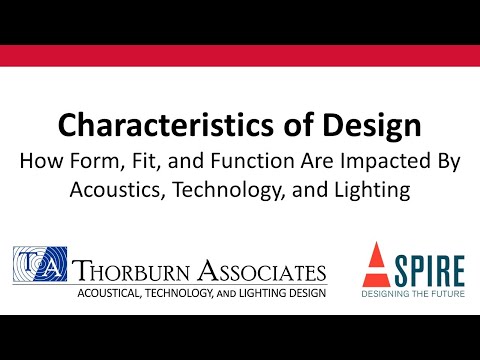 Click here to submit an RFP to all vendors in our directory. To list your company in our directory go to our subscribe page.