Crystal Lagoons US Corp
1395 Brickell Avenue, Suite 800
Miami, FL 33131
United States (US)
Crystal Lagoons has developed a pioneering, innovative and sustainable technology that has been patented worldwide, which allows crystalline lagoons of unlimited sizes to be built and maintained at very low costs anywhere in the world, using a minimum amount of additives and energy. Founded in 2009, Crystal Lagoons' impressive turquoise waters are revolutionizing not only the real estate world but also water and energy production. This transformative technology is impacting, in a positive way, the lifestyle of people around the globe. Crystal Lagoons has experienced exponential growth and has been involved in over 1000 projects in more than 60 countries, including United States, Saudi Arabia, United Arab Emirates, Egypt, India, Thailand, Indonesia, Singapore, Australia, Spain, France, Austria, Brazil, and Chile. Crystal Lagoons partners with real estate, public and private developers, industrial institutions, and governmental entities to provide licensing for its state-of-the-art technology. Applications range from bringing idyllic beach life to locations otherwise thought unimaginable to providing industrial solutions for closed-circuit cooling systems for thermal power plants and data-centers, among others. Crystal Lagoons has been recognized by over 10,000 international publications including Popular Mechanics and National Geographic for its innovative water treatment technology, resulting in up to 100 times fewer additives, and approximately 2% of the energy required by traditional filtration systems. Research & Development efforts focus on solving global humanitarian challenges related to the scarcity of water and energy, aiming to increase the efficiency of different processes and water treatment methods. For example, solutions include reducing the energy consumption of R.O. desalination processes, seawater purification, and artificial aquifer recharge programs.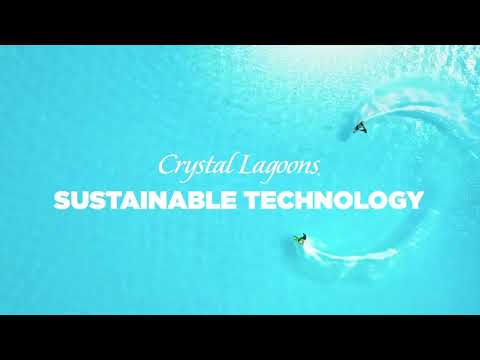 Although Madrid, the second most populous city in the European Union, is recognized as a major tourist hub for its diverse gastronomic and cultural heritage,…
We invite you to take part in one of the most innovative and unique challenges in the world Sustainable technology patented in over 190 countries…
Click here to submit an RFP to all vendors in our directory. To list your company in our directory go to our subscribe page.