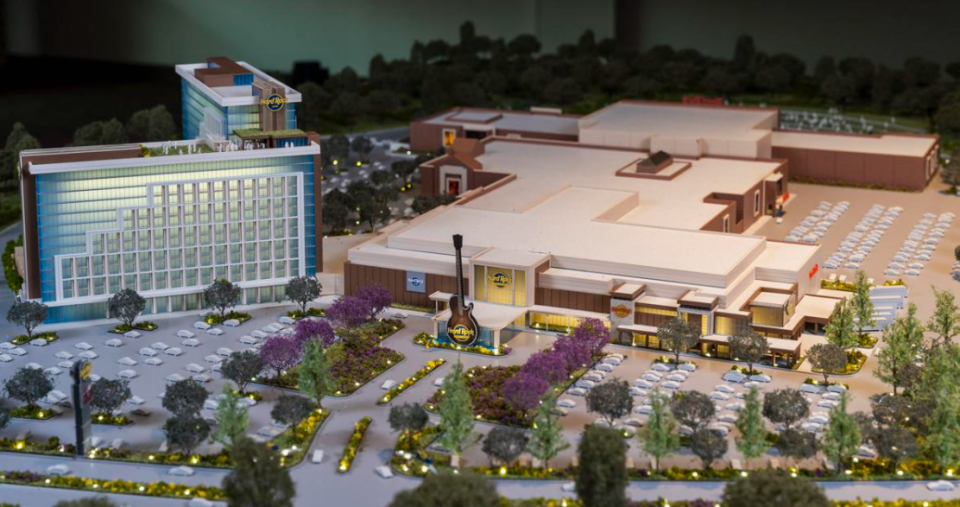 The United Co, Par Ventures & Hard Rock International have proposed to develop the Hard Rock Bristol Hotel and Casino at the former Bristol Mall in Virginia where the resort and casino would go if it is approved.  A 350-room hotel with a pool and outdoor entertainment area is planned. Inside the two-level casino complex there are plans for seven restaurants, four bars, a 3,200-seat indoor venue, a 20,000-person outdoor entertainment venue, a Hard Rock Cafe with a stage, shops, spa, fitness center as well as a convention and meeting space. Sean Caffery is senior vice president of business and casino development for Hard Rock. Jim McGlothlin is CEO of The United Co. and Clyde Stacy, president of Par Ventures and owner of the nearly 46-acre mall property. Hard Rock would be the facility's management partner.
.
For more information on this and other upcoming hotel construction and renovation projects in the planning, design, pre-construction and construction phase including who is involved and their contact information and Preferred Vendor Directory please visit: 
HotelProjectLeads.com
 and subscribe today.