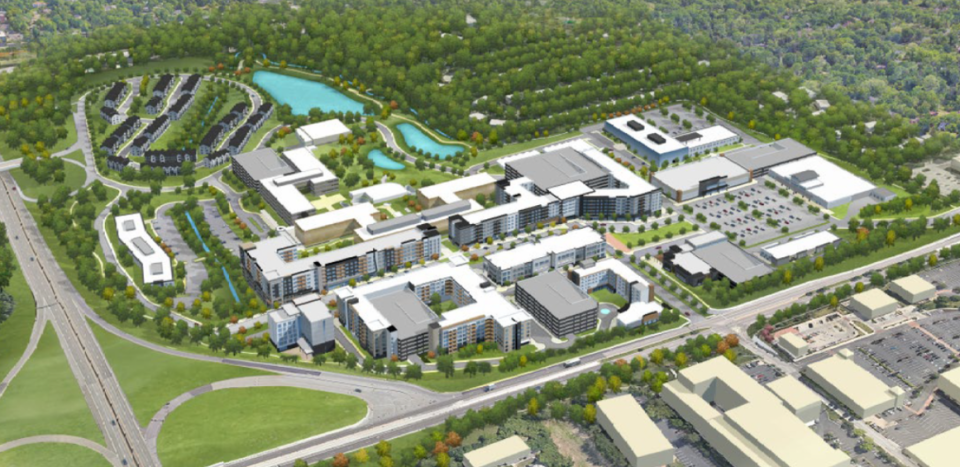 Developers plan to convert a 96-acre portion of the Bayer campus in metro St Louis to a new mixed-use development would reuse some of the existing office buildings, repurposing them for new offices, hotel and apartments. The mixed-use development planned at 10300 Olive Blvd. in Creve Coeur, Missouri to be called Olia Village, is proposed by developer Jack Matthews Development led by Matt Pfund, Pfund Construction and Fireside Financial.
The plans for the site call for the creation of new commercial buildings, restaurants, mixed-use buildings with ground-floor retail, hotels, apartments, office and research office buildings, single-family houses and attached townhouses, and a grocery store. First businesses at the site to open in mid- to late 2025.
For detailed information on upcoming hotel developments, construction & renovation projects in the planning, design, pre-construction and construction phases including who is involved plus their contact information and our Preferred Vendor Directory & featured vendors, hotel listings please visit: HotelProjectLeads.com and subscribe today.