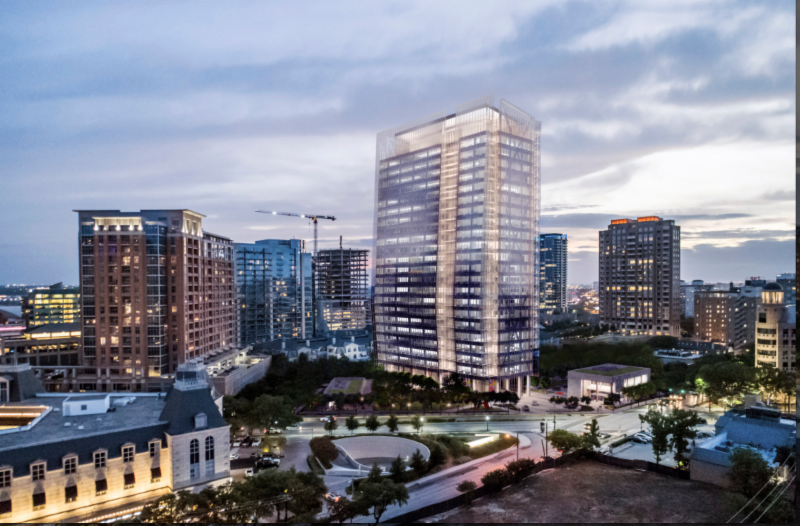 A hotel and mixed use development is being planned for uptown Dallas. The project at Cedar Springs Road and Routh Street just south of Turtle Creek north of downtown.
Developer Ryan Cos along with architect GFF and Greenway Investment will build the mixed use project that will include office, residential, hotel and retail buildings.
Plans call for the office tower to be built on Cedar Springs at Routh, with the residential building to the east across from the Quadrangle. A high-rise hotel would occupy the corner of Cedar Springs and Fairmount. Much of the block is now occupied by small retail buildings and surface parking lots.
Ryan and GFF plan to build a park through the center of the new high-rise complex and put all the parking underground.
Ryan hopes to start construction on the development next year, with the first phase opening in late 2022 and early 2023.
For more information on this and other upcoming hotel construction and renovation projects including who is involved and their contact information please visit HotelProjectLeads.com and subscribe today.