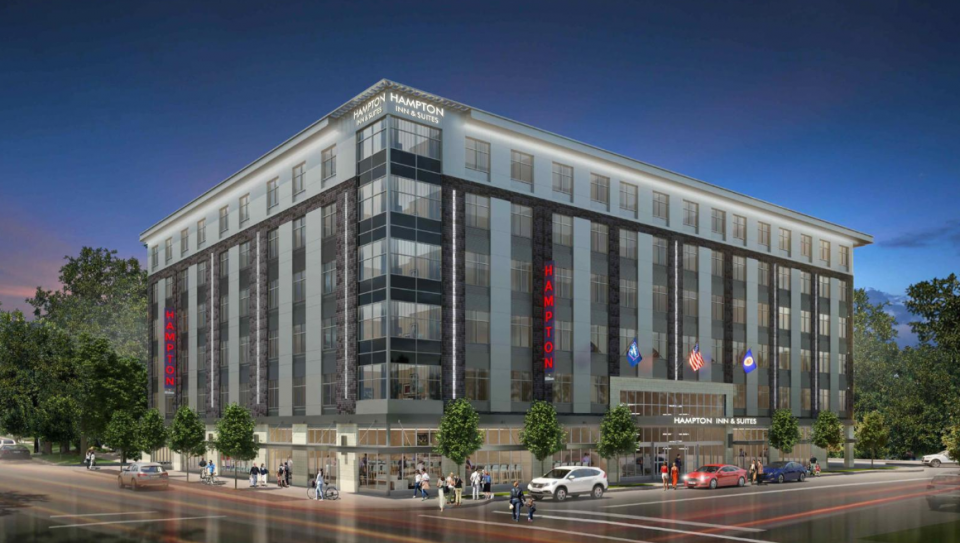 Rochester's Planning and Zoning Commission unanimously voted to support the proposal for building a 138-room Hampton Inn & Suites on the northeast corner of Second Street Northwest and Fifth Avenue in Rochester Minnesota. Collin Nash, with North Rock Real Estate is developing the project.
The hotel plans to have 105 parking spaces with the single access point on Fifth Avenue with added landscaping and more detailed exterior lighting and signs. The Rochester City Council will review the preliminary plan with another public hearing on Oct. 21. The project will also face added review after final plans are developed. Construction will begin the first half of 2020 with completion planned for mid-2021.
For more information on this and other upcoming hotel construction and renovation projects in the planning, design, pre-construction and construction phase including who is involved and their contact information and Preferred Vendor Directory please visit: HotelProjectLeads.com and subscribe today.