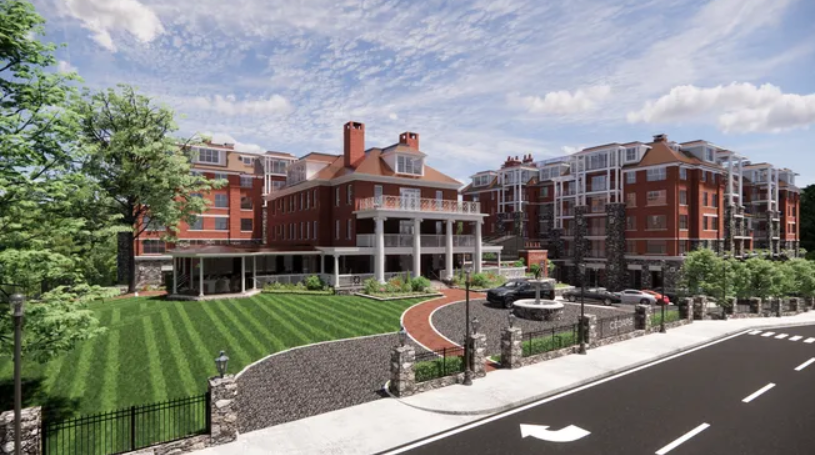 A hotel and condominium project that will incorporate the restoration of the historic Cedars building downtown was approved by the Hendersonville Planning Board. Tamara Peacock, with Tamara Peacock Architects is the project designer. The Cedars, now a four-story building, will be fully restored to at least two stories. The project is privately funded and being developed by the Shipman family, who owns the land. Located at 211 Seventh Ave. W. in Hendersonville North Carolina The Cedars Lodge and Spa is proposed to include two buildings of at least six stories in height to house 132 hotel suites/condos as well as underground parking decks for condo owners. Hotel guests will valet park, and there will be 217 parking spaces. Plans show the buildings will take the place of the current commercial event space, The Chariot. Two residential buildings and two sheds will also be demolished as part of the plan.
For more detailed information on this and other upcoming hotel construction and renovation projects in the planning, design, pre-construction and construction phase including who is involved with their contact information and Preferred Vendor Directory please visit: 
HotelProjectLeads.com
 and subscribe today.