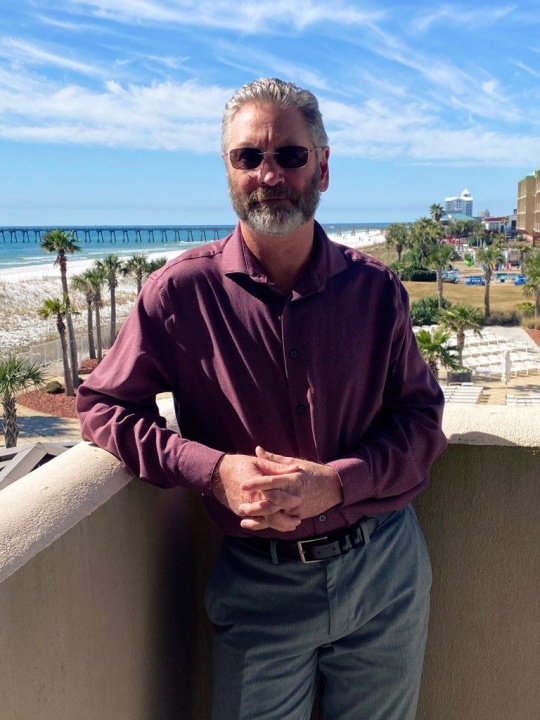 The 2021 Hilton Leader of the Year is being promoted from his previous role as Director of Convention Services and Banquets for the award-winning Florida property. 
GULF BREEZE, Fla. — Innisfree Hotels is proud to announce that longtime team member Paul Durant has been promoted to Food & Beverage Director at Hilton Pensacola Beach. In this role, Durant will be responsible for all F&B operations at the idyllic Florida property, conveniently situated on one of the country's top-rated beaches.
"Paul is the epitome of leadership, hard work, loyalty, and dedication," said Ted Ent, President and CEO of Innisfree Hotels. "We can't wait to see him work his magic on his new department, one that truly impacts each of our guests' experiences."
Durant is a 19-year veteran of the Hilton Pensacola Beach, starting in 2003 as a Banquet Server. He earned a promotion after six months, to Banquet Captain, and worked his way up to Director of Banquets. Since 2019, he has served as the property's Director of Convention Services and Banquets. Durant was named a 2021 Hilton Leader of the Year.
"We are very excited to have Paul as our new F&B Director," said Chef Manuel Rodriguez, Corporate Director of Food & Beverage for Innisfree Hotels. "Some of Paul's duties will be creating new food and beverage programs for the hotel, and coordinating events for guests and locals to enjoy our beautiful Hotel. Paul's expertise will help elevate our service in every aspect at every outlet of our property."
Added Durant: "I am honored to take on this important role at one of the best vacation and event properties in the State of Florida and beyond. I am grateful to my team at the Hilton Pensacola Beach and my colleagues throughout Innisfree Hotels who work tirelessly to provide excellent service and hospitality to our guests."
ABOUT INNISFREE HOTELS
For more than three decades, Innisfree Hotels has expertly developed and managed dozens of hotels in partnership with many of the world's most-recognized hospitality brands. Today, the company owns or manages 24 hotel properties — about 3,500 rooms — and employs approximately 2,000 people. Innisfree is the largest beachfront hotel owner-operator on the Gulf Coast. As a triple-bottom-line company, Innisfree measures success not only in profits but also through its impact on people and the planet. Innisfree, which has about $800 million of assets under management and $175 million in annual hotel revenue, was named one of Hotel Business' top management companies and top owners & developers in 2019. For more information, visit innisfreehotels.com. 
MEDIA CONTACT
Mary Eva Tredway
Butin PR