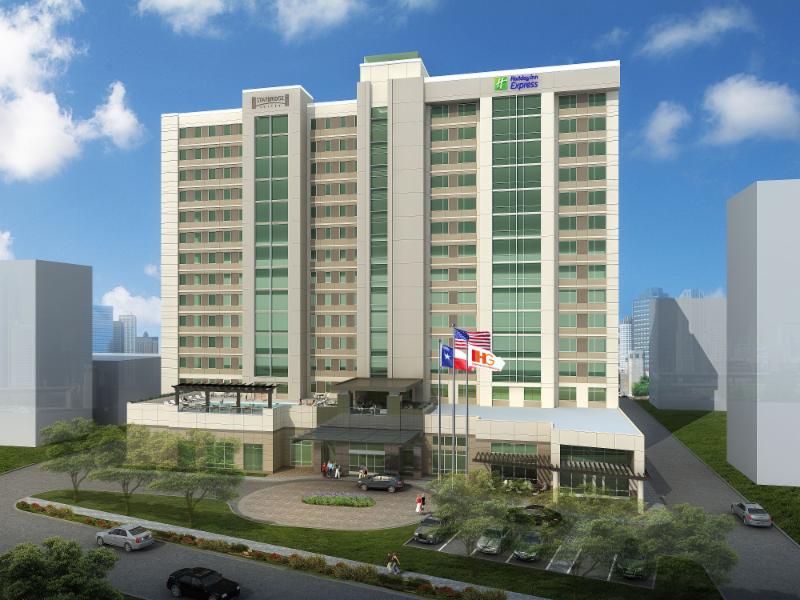 American Liberty Hospitality is preparing to begin construction on a dual-branded Holiday Inn Express/Staybridge Suites near Houston's Galleria area. The 14-story hotel will include 319 guest rooms, as well as a detached 110,326-square-foot parking garage.
Arch-Con is serving as generation contractor for the project, which is being built on a nearly 1.8-acre parcel at 2351 W. Loop S., just inside the 610 Loop between San Felipe Street and Westheimer Road. The hotel is expected to open late 2020. The project will entail cast-in-place concrete and an exterior consisting of an insulation and finish system, stone, aluminum curtainwall and storefronts.
The parking garage will be a precast concrete structure. The project will also include a full-size outdoor second level pool and patio deck, guest fitness center, guest laundry facilities, grab-and-go food areas, retail and large conference space. Mitchell Carlson Stone Inc. is the project designer.
For more information on this and other upcoming hotel construction and renovation projects including who is involved and their contact information please visit HotelProjectLeads.com and subscribe today.