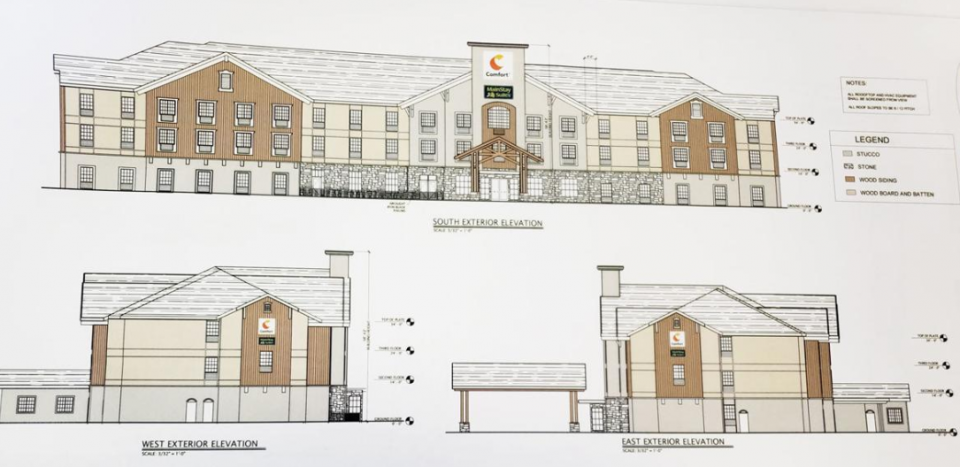 An 87-room Comfort Inn and Suites/Mainstay Suites has been approved for development in the city of Gaylord Michigan on an undeveloped property next to Interstate 75 at 308 S. Wisconsin Ave, just south of American Alpine Lodge and adjacent to Family Fare.
Barry Polzin is the architect for the project. Glen Catt with Catt Development is the owner behind the project which would be wood-frame construction and three stories tall with a parking lot. The building would take up about 19,700 square feet and there will be 88 parking spaces, according to the site plan rendering. The project is estimated to cost $9 million.
Catt Development owns the property the hotel is planned to be built. According to the site plan, the hotel would have an indoor pool, outdoor spa and the entrance would feature some stone, as well as wood siding and stucco.
The project would start in May 2020, and will be completed the spring in 2021. The project's developers will put bids out around January 2020.
For more information on this and other upcoming hotel construction and renovation projects in the planning, design, pre-construction and construction phase including who is involved and their contact information visit: HotelProjectLeads.com and subscribe today.