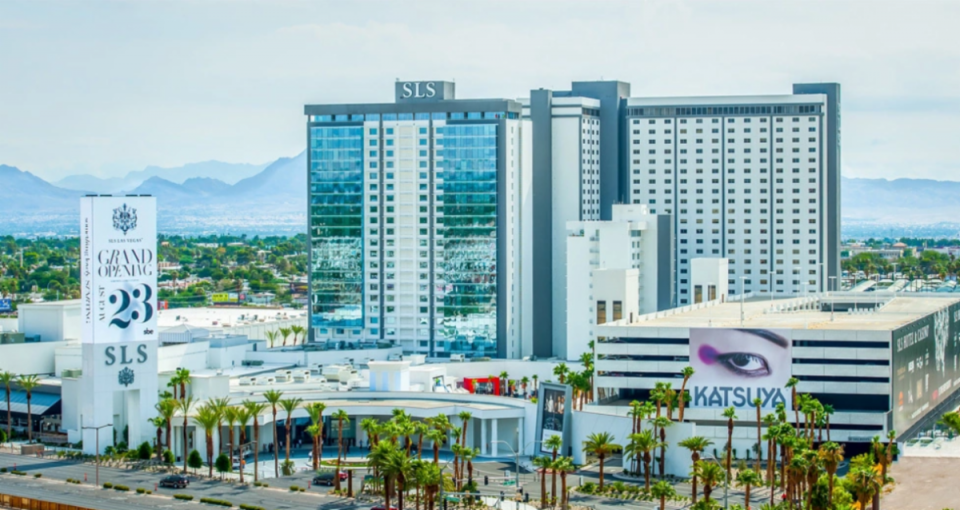 The SLS Las Vegas is rebranding after operating under the name SLS for five years, the property is returning to the iconic Sahara name.
The 1,720-room property on the corner of the Las Vegas Boulevard and Sahara Avenue is undergoing a major rebranding effort that includes the name change to Sahara Las Vegas and $150 million in renovations.
The Moroccan-themed hotel-casino originally opened with 240 rooms in 1952, costing $5.5 million. In 2011, three years after it was bought by SBE Entertainment and Stockbridge Real Estate the property closed for renovations. The next time its doors would open in 2014, the property was converted to the SLS Las Vegas. Ownership changed hands once again in 2018 when the Meruelo Group agreed to purchase the property. The property is updating its casino floor, rooms, hotel lobby and lounge. 
For more information on this and other upcoming hotel construction and renovation projects in the planning, design, pre-construction and construction phase including who is involved and their contact information visit: HotelProjectLeads.com and subscribe today.