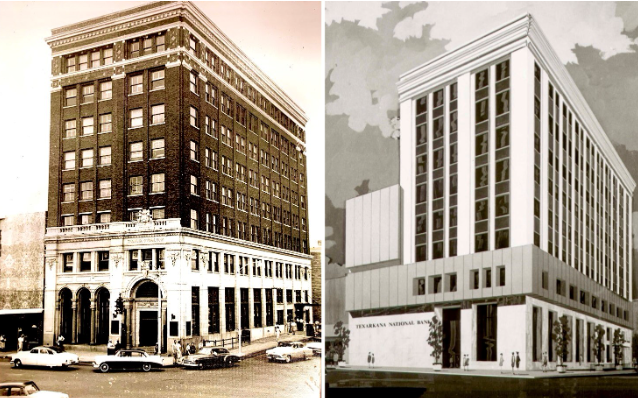 Developers Texarkana Renewal Properties LLC led by CEO David Peavy plan to rehabilitate the former Texarkana National Bank building downtown Texarkana Texas, a historic structure that has been vacant for more than 15 years. The building will be completely renovated and converted to a mixed used tower that will include luxury apartments, condominiums and an extended stay hotel.  Made of red brick with classical-style ornamentation, the eight-story Texarkana National Bank was built between 1914 and 1920 at West Broad Street and North State Line Avenue. The company will hold a launch event at 10 a.m. May 12, during which the metal that has covered much of the building's lower sections for decades will be removed, revealing the original architecture beneath.  For more information on this and other upcoming hotel construction and renovation projects in the planning, design, pre-construction and construction phase including who is involved and their contact information and Preferred Vendor Directory please visit: 
HotelProjectLeads.com
 and subscribe today.