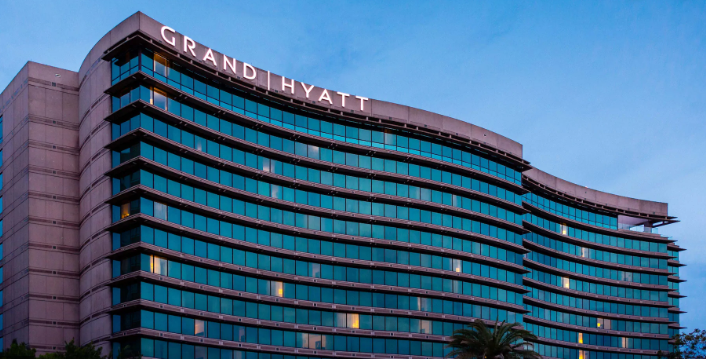 IP Capital Partners of Boca Raton and GEM Realty Capital Inc. of Chicago plan to start a major renovation of the 444 guestroom Grand Hyatt Tampa Bay and adjacent 11 story Bayport Plaza office building. Jason Isaacson is IP Capital's president.
IP Capital intends to expand the Rocky Point/Westshore Business District hotel's 33,000 square feet of meeting space and upgrade the 265,976-square-foot office building's lobby, bathrooms and common areas through a heavy capital investment. The project will integrate the two properties through a capital investment and by leveraging the components that are already there and create a homogeneous hospitality and concierge high-touch experience so the hotel will play off the office space and visa-versa, integrating the components of each to create a better whole.
Bayport Plaza, completed in 1984, is currently 92% occupied. The Grand Hyatt was completed two years later. The waterfront hotel's current amenities include a trio of food and beverage outlets, a pair of tennis courts, a 24-hour fitness center and a resort-style swimming pool. The project is currently is a planning phase and will start in 2020.
For more information on this and other upcoming hotel construction and renovation projects in the planning, design, pre-construction and construction phase including who is involved and their contact information and Preferred Vendor Directory please visit: HotelProjectLeads.com and subscribe today.