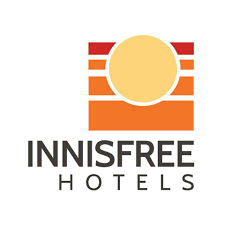 Gulf Breeze, FL, Sept. 9, 2021 – Effective September 1, 2021, Innisfree Hotels will require all team members, with approved exemptions, to be fully vaccinated against COVID-19 by October 15, 2021. New hires must have received their first COVID-19 vaccine prior to their first day of employment or by September 15.  "From the onset of the pandemic, our decision-making process has been driven by health, safety, and scientific evidence," said Ted Ent, President and CEO of Innisfree Hotels." This resolution comes as a response to the stark rise in cases among the unvaccinated and the spreading Delta variant. With this requirement, we intend to better protect our staff and guests from exposure to COVID-19, staying true to our core value of helping those who help us."   Among other factors, the recent FDA approval of the Pfizer vaccine helped inform Innisfree's decision. The company's new policy is based on guidance from the Centers for Disease Control and Prevention and local health authorities, and will comply with all applicable laws and regulations.  "We have an unwritten contract with our guests that we will do whatever it takes to keep them safe," explained Ent. "Our hotels are fully prepared to assume a leading role in the travel industry in the fight against COVID-19."  Innisfree manages dozens of hotels in partnership with the world's most recognized hotel brands. With more than 2,000 employees and 19 beachfront properties and 3 urban properties, Innisfree Hotels is known for delivering exceptional service, guest satisfaction and creating fun, memorable experiences.   For more information about Innisfree Hotels and COVID-19 safety precautions across the company's locations, visit https://innisfreehotels.com/.
ABOUT INNISFREE HOTELS
For more than three decades, Innisfree Hotels has expertly developed and managed dozens of hotels in partnership with many of the world's most-recognized hotel brands. Today, the company owns or manages 3,470 hotel rooms and employs approximately 2,000 people. Innisfree is the largest beachfront hotel owner-operator on the Gulf Coast, with 14 Gulf-front properties totaling 2,128 rooms.  Innisfree is a triple bottom line company, measuring success not only in profits but also through its impact on people and on the planet. To these ends, Innisfree strives to promote a culture of responsibility and service to humanity. A value-driven corporate culture enables the company to have a deeper understanding of the needs of its guests, partners and clients, resulting in service that ensures fun and memorable experiences.  In 2019, Innisfree was ranked as one of the nation's top Management Companies and top Owners & Developers by Hotel Business, the no. 1 hotel industry information source according to Harvey Research.  Exemption:  Team members who require an exemption from this policy due to medical reasons or a sincerely held religious belief must submit a completed Request for Accommodation Form to the Corporate Human Resources Department no later than September 15, 2021. Requests for Accommodation forms can be obtained through the Corporate Human Resources Department.