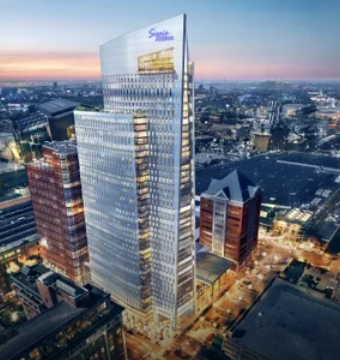 Hilton plans to build a 38-story, 800-room high end hotel on Pan Am Plaza in Downtown Indianapolis. The Signia Hilton hotel, a new brand created by Hilton, would stand out in the skyline as the cities tallest building.
The hotel would take about two years to build and would likely open in 2023 at Illinois and Georgia streets. It would be one of three that Hilton announced as part of its new Signia brand, designed for events and meetings. The other two are set for Atlanta and Orlando.
The hotel is expected to have 80,000 square feet of meeting space, a roof deck, chef-driven restaurant and state-of-the-art technology throughout.
For more information on this and other upcoming hotel construction and renovation projects in the planning, design, pre-construction and construction phase including who is involved and their contact information visit: HotelProjectLeads.com and subscribe today.