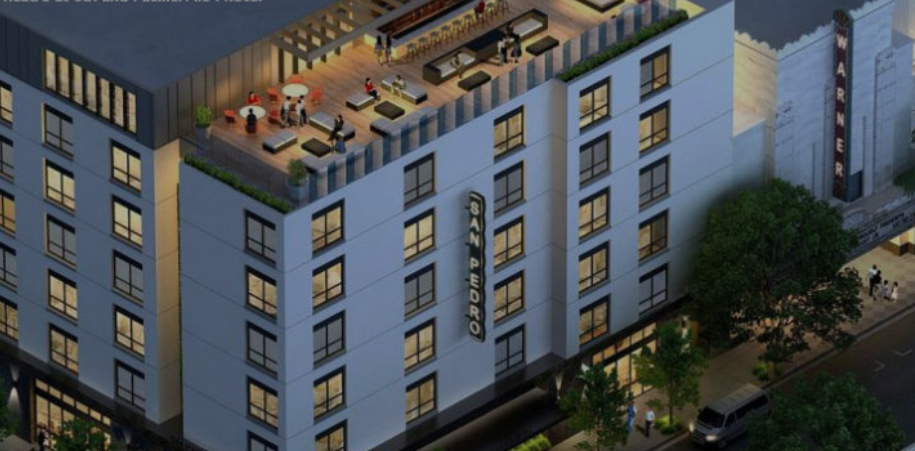 On Aug. 6 the Harbor Area Planning Commission unanimously approved a request from 544 Pacific LLC to build a hotel with 80 guest rooms on the corner of South Pacific Avenue and 6th Street, adjacent to the Warner Grand Theatre.
The hotel is designed to have a restaurant on the ground floor and a rooftop bar. It will be seven stories tall and will have one level of underground parking. It will have a neon sign that says San Pedro.
For more information on this and other upcoming hotel construction and renovation projects including who is involved and their contact information please visit: HotelProjectLeads.com and subscribe today.