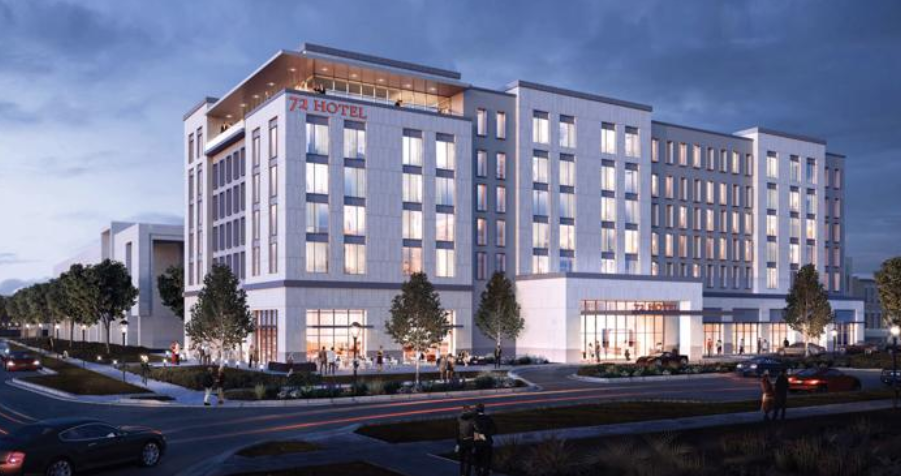 A hotel proposed at the Lincoln Nebraska Innovation Campus will be a new brand for Lincoln. The Lincoln-Lancaster County Planning Commission on Wednesday voted unanimously in favor of a $47 million plan to bring a hotel and office building to the research park on the former state fairgrounds.
The six-story, 153-room hotel would be a Marriott Tribute property, which is an independent boutique hotel. Tetrad Property Group, the company developing the project, plan a University of Nebraska-branded hotel.
Plans are to build the $31 million hotel first. Construction would likely start early next year, with a target opening date of June 2021. In addition to the rooms, the hotel would have a full-service restaurant, coffee shop, gym and other amenities.
The proposed hotel could also serve as a learning space for some University of Nebraska-Lincoln students, as plans filed with the city call for 2,600 square feet on the first floor to include education space, a student lounge, conference room and faculty offices for the Hospitality, Tourism and Restaurant Management program. The proposed office building would be three stories and have 80,000 square feet of space. Its construction timeline is not set. It would cost nearly $16 million.
For more information on this and other upcoming hotel construction and renovation projects including who is involved and their contact information please visit: HotelProjectLeads.com and subscribe today.