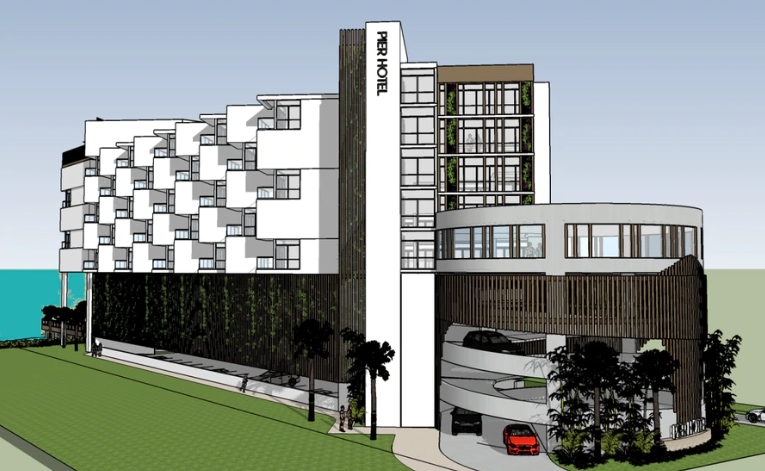 Real estate investor Ben Mallah plans to build a $20 million hotel on the Gulf-front site of the severely storm-damaged Redington Long Pier. Mallah's company, Equity Management Partners, and his partner, Tony Utegaard of Symbetheri Inc plan to preserve the pier, which is now court-authorized to be demolished.
To build the hotel, the 100-foot-wide property must be rezoned from its current category of recreation open space to commercial tourist facility. The town's land use map must also be changed. The proposed rezoning will be reviewed by the town's planning and zoning board on Oct. 3, while town commissioners would make the final rezoning decision at a subsequent meeting.
Although final designs have yet to be completed, the hotel project would include up to 100 standard hotel rooms atop a parking garage.
Mallah's $5 million contract to buy the pier property is contingent it being rezoned by the town. Irma's hurricane-force winds severely damaged the pier in 2017 and eventually forced its complete closure.
The 1,200-foot long pier is located at 17490 Gulf Blvd.
For more information on this and other upcoming hotel construction and renovation projects in the planning, design, pre-construction and construction phase including who is involved and their contact information visit: HotelProjectLeads.com and subscribe today.