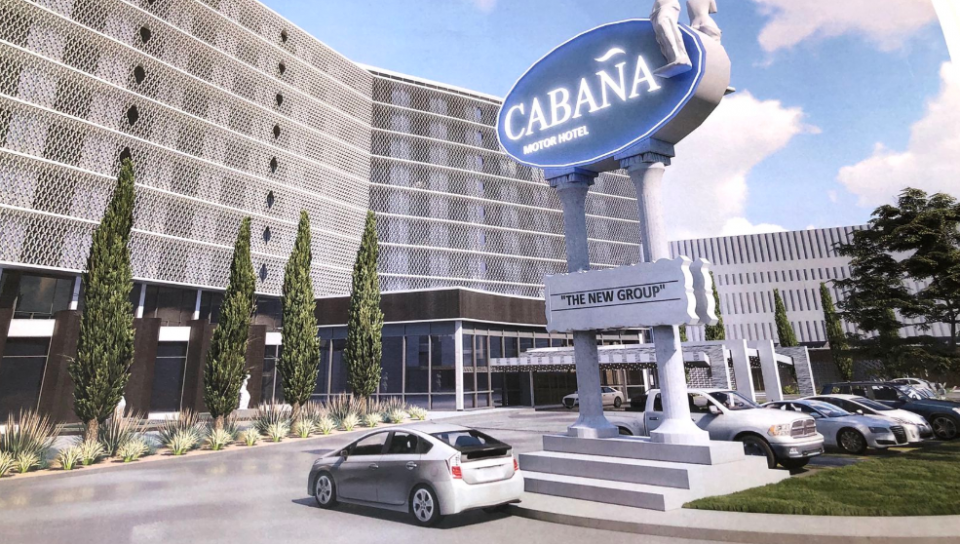 A developer plans the $115 million redevelopment of the landmark Cabana Hotel. Centurion American is restoring the high-rise on Stemmons Freeway across from Victory Park in Dallas Texas. The 10-story hotel was built in 1962 by Las Vegas hotelier Jay Sarno, who also built the famed Caesar's Palace. The building has been vacant since 2013. 
The developer plans to rehabilitate and renovate the property for approximately 260 hotel rooms as well as the hotel's original amenities, including restaurant, entertainment and conference facilities. The project will also involve the restoration of the existing parking garage and the addition of one new level of parking.
Centurion American bought the building in 2017 and has gutted the interior. Rebuilding the hotel will take about 24 months.
Merriman Anderson Architects is designing the redevelopment project.  For more information on this and other upcoming hotel construction and renovation projects in the planning, design, pre-construction and construction phase including who is involved and their contact information and Preferred Vendor Directory please visit: HotelProjectLeads.com and subscribe today.