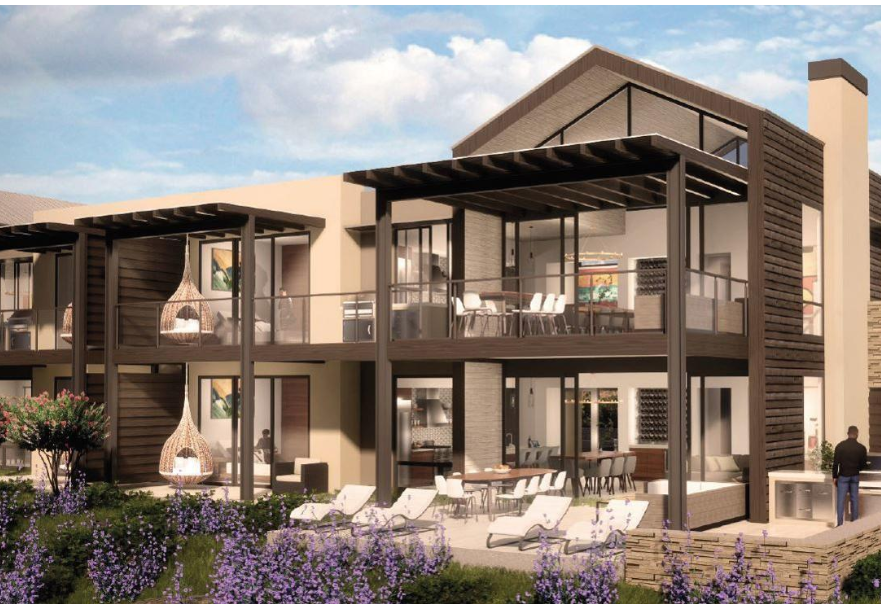 Developers of the Stanly Ranch Resort in south Napa have submitted to the city for a mixed use resort at a 90-acre site. They are asking for design review and approval of those plans. Chris Crosby is executive vice president for co-developer Nichols Partnership along with Jeff Selby of co-developer SR Napa. Plans call for up to 40 Villas and 70 Vineyard Homes at the property in addition to the 135 resort cottages that will be available on a nightly room rental basis.
The Stanly Ranch development is estimated to cost $250 million to $275 million.  According to the project application, the Villa and Vineyard Homes at Stanly Ranch are meant to become an enclave community that is engaging, social, refreshing, playful, contemporary, family-oriented, approachable and active. It will provide an inclusive and social resort community setting filled with experiential elements and a modern design aesthetic.
For more information on this and other upcoming hotel construction and renovation projects in the planning, design, pre-construction and construction phase including who is involved and their contact information and Preferred Vendor Directory please visit: HotelProjectLeads.com and subscribe today.