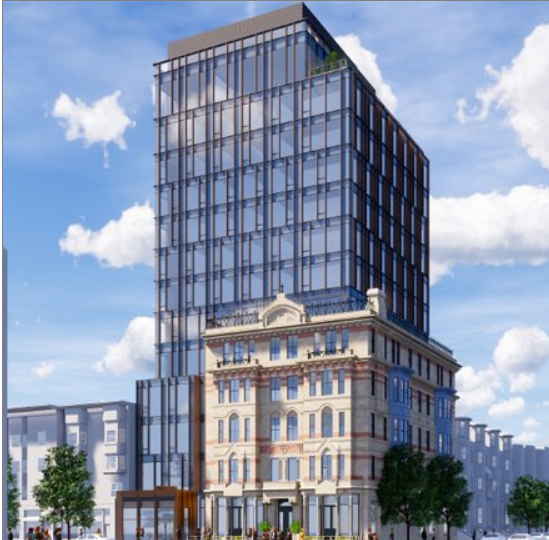 The Zoning Board of Appeal today approved plans to renovate and expand the historic Hotel Alexandra at Massachusetts Avenue and Washington Street in South Boston into a 156-room, 13-floor hotel with ground-floor and roof-deck restaurants.
Developers Jas Bhogal and Thomas Calus won BPDA approval in March to completely gut what's left of the interior of the historic 1876 structure, keep the facades and then drop a new 13-story building inside them and in the space vacated when the formerly historic Ivory Beane building was torn down before it could collapse.
The hotel will have no parking, but will have a valet service at the Washington Street entrance.
For more information on this and other upcoming hotel construction and renovation projects including who is involved and their contact information please visit: HotelProjectLeads.com and subscribe today.