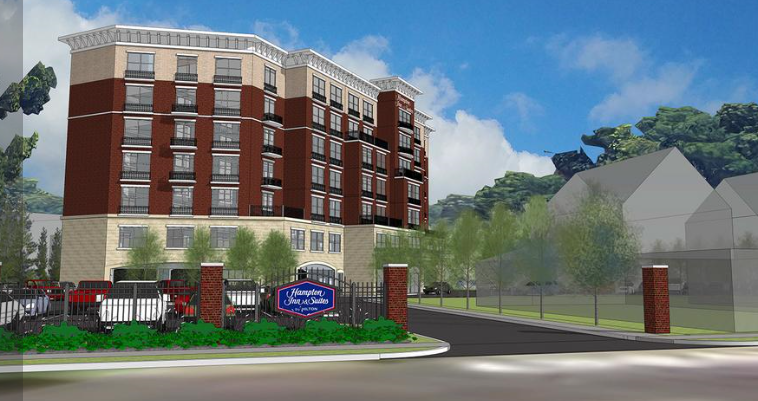 A local hotel developer and operator are planning to build a seven-story Hampton Inn & Suites Hotel in the Hyde Park neighborhood of Cincinnati Ohio.
Brandicorp LLC and Lexington Management Corp. are under contract to purchase the former Pig & Whistle property at 2680 Madison Road. Brandicorp plans to develop a seven-story, 100-room hotel on the site.
Brandicorp is in the early stages of the project. Phoenix Architecture is the architect for the proposed hotel project.
For more information on this and other upcoming hotel construction and renovation projects including who is involved and their contact information please visit: HotelProjectLeads.com and subscribe today.