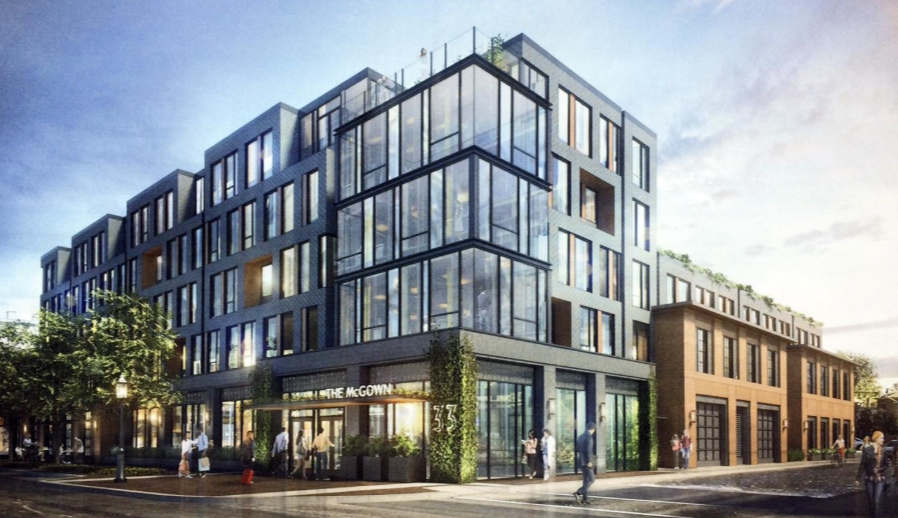 A developer planning a five-story boutique hotel at the northwest corner of German Village in Columbus Ohio. The proposed 135-room hotel, The McGown, at 33 E. Livingston Ave., will be built with brick, glass and stainless steel that would evoke a texture similar to that of the slate roofs in German Village The project is being proposed by Michael Casey who is principal at developer Wickford Holdings. The hotel would also have 139 underground parking spaces. The project would cost between $30 million and $35 million.
The German Village Commission, which reviews projects to see if they comply with neighborhood architectural guidelines, will be taking up the project at its Oct. 1 meeting. Moody-Nolan Architects is designing the project.
For more information on this and other upcoming hotel construction and renovation projects in the planning, design, pre-construction and construction phase including who is involved and their contact information and Preferred Vendor Directory please visit: HotelProjectLeads.com and subscribe today.