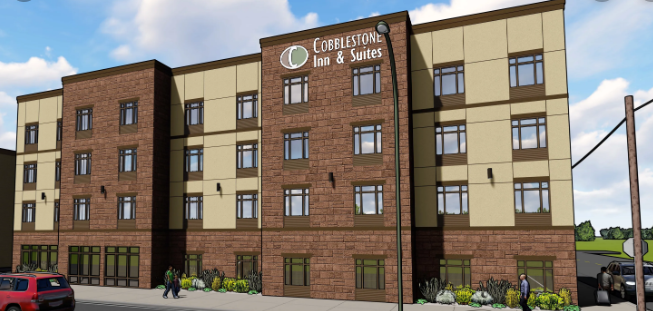 A new 55-room hotel is planned for Plymouth Michigan. Van Horn Real Estate and partner Cobblestone Hotels will build the hotel which is scheduled for completion in 2020.
Van Horn Real Estate and Cobblestone Hotels have signed a letter of intent to develop the property, which will be located on Eastern Avenue. The hotel will feature free breakfast, a guest laundry facility, a pool and fitness equipment.
Chris Merklein is Van Horn's director of real estate. Cobblestone Hotels, based in Neenah Wisconsin and has over 160 hotels currently open, under construction or in development.
The hotel is the first phase of a larger master-planned development which will include new residential and retail buildings in the area.
For more information on this and other upcoming hotel construction and renovation projects including who is involved and their contact information please visit HotelProjectLeads.com and subscribe today.